The new Wilson Staff Launch Pad 2 Range includes Driver, Fairways, Hybrids and Irons are all available now. All available on custom fit. If you suffer with a slice or miss hits then these are definitely going to improve your game.
Wilson Launch Pad 2 Golf Clubs Review
The Wilson Staff Launch Pad 2 golf clubs come in three models. They include the driver, hybrid, and irons. Read on to find out more about each. In addition, I'll cover the Launch Pad's unique design features. You'll learn how these clubs are different from each other. So, what's the difference between the Launch Pad and its competitors? Find out in this article. You'll have an easier time deciding which club to buy, because I've done the research for you.
Wilson Staff Launch Pad 2
The new Wilson Staff Launch Pad 2 golf clubs have improved slice busting technology. The driver has an upright lie angle that starts shots further to the left. Its spin axis also moves to the left, and it finished shots 13.5 yards further to the left than average golfers' drivers. The additional face bulge helps disguise a closed clubface. This helps players improve their confidence on the golf course. The golf clubs are offered in a range of lofts, from 9 at to 10.5 at the loft.
Launch Pad irons are designed for distance. They are made with two-piece hollow-body building and feature 17-4 stainless steel face and body. These irons are available in left-handed and right-handed versions, with a five-piece set available for both. Each set includes an elective four-iron, sand wedge, and wedge. They are also available with custom shafts. For golfers who want a hybrid with forgiveness, the Launch Pad 2 irons are an excellent choice.
The Wilson Staff Launch Pad irons are the newest entrant in the Super Game Improvement category. These irons use innovative technologies to increase total launch and hit irons farther. This technology repositions mass within the clubface, resulting in higher launches and distance. Launch Pad irons are best for high handicap golfers looking to improve their game. With so many improvements, the Launch Pad irons may be the perfect choice.
The Wilson Launch Pad irons are the easiest irons to hit. They are packed with features that improve ball flight, distance, and forgiveness. Launch Pad irons are able to achieve this through reduced head mass, which helps the ball fly higher and farther without too much effort. The Launch Pad irons are also priced at £299. They are available in various shaft options, including the traditional ones. Unlike many golf irons, Wilson Launch Pad irons feature a lower center of gravity, making them perfect for improving your game.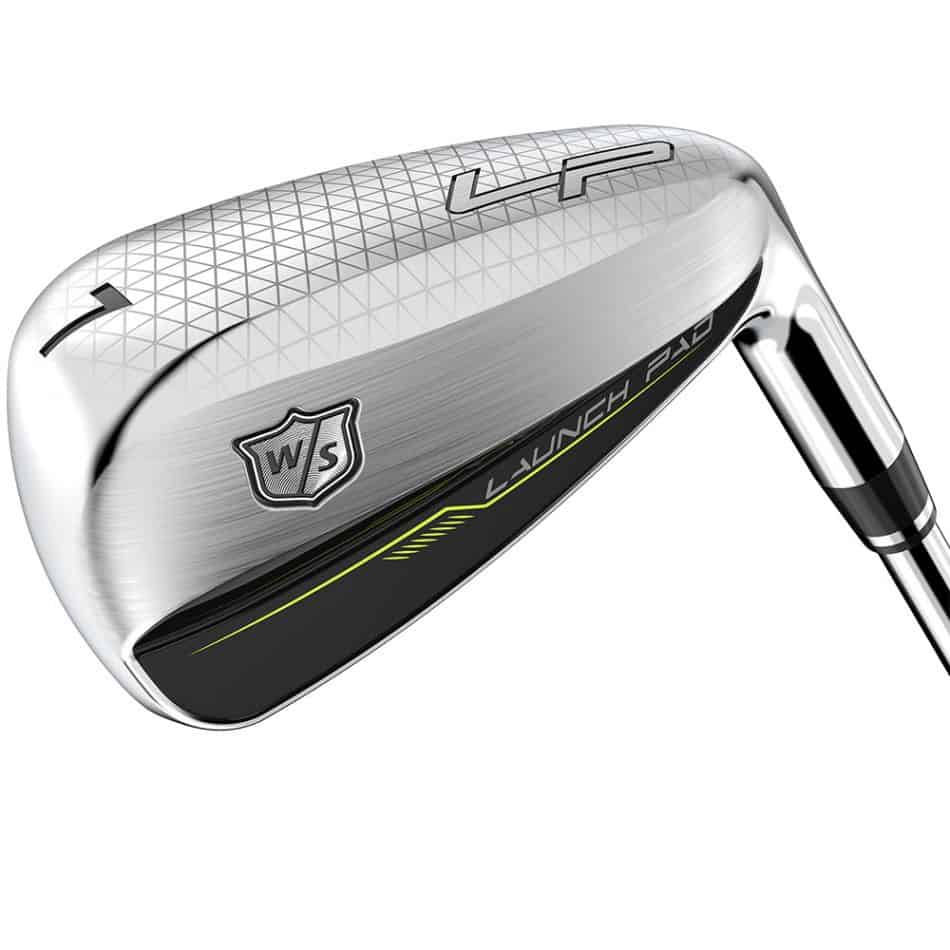 Wilson Staff Launch Pad 2 irons
The Wilson Staff Launch Pad 2 irons are a great option for players looking to get more consistency from their game. The turf interaction sole of this golf club allows you to hit the ball cleanly and efficiently, while preventing chunking. You can count on the Launch Pad irons for unmatched consistency. You'll love the consistency these clubs bring to the game. Using the Wilson Launch Pad technology, you can expect consistent results every time.
The Wilson Launch Pad irons are hollow, so they can support the thin face of the ball, which is crucial in generating maximum ball speed. Additionally, the club head has a lower profile, which allows the CG to be further back, which increases the MOI of the irons. This will make your shots more consistent and allow you to make more straight hits. If you're a higher handicap player, you'll love the Launch Pad irons.
The Launch Pad 2 irons are great for right-handers, too. With a two-piece hollow body, the face and physique of the Launch Pad 2 are made of 17-4 stainless steel. This iron is available in right-handed and left-handed sets with elective 4-iron, wedge, and sand wedge. They're also equipped with the Wilson Workers Crossline grip for extra comfort. The Launch Pad 2 irons are an excellent choice if you're looking for forgiveness on the green.
The Wilson Launch Pad 2 irons look much better than the pictures show. They have a hybrid style, so their face is sleek and chrome. They don't dig or dip. Their lightweight design also allows them to generate maximum speed. As a result, you can expect more distance from the turf and lower scores. You'll be glad you chose the Wilson Launch Pad 2 irons. They're a great choice for golfers of all skill levels.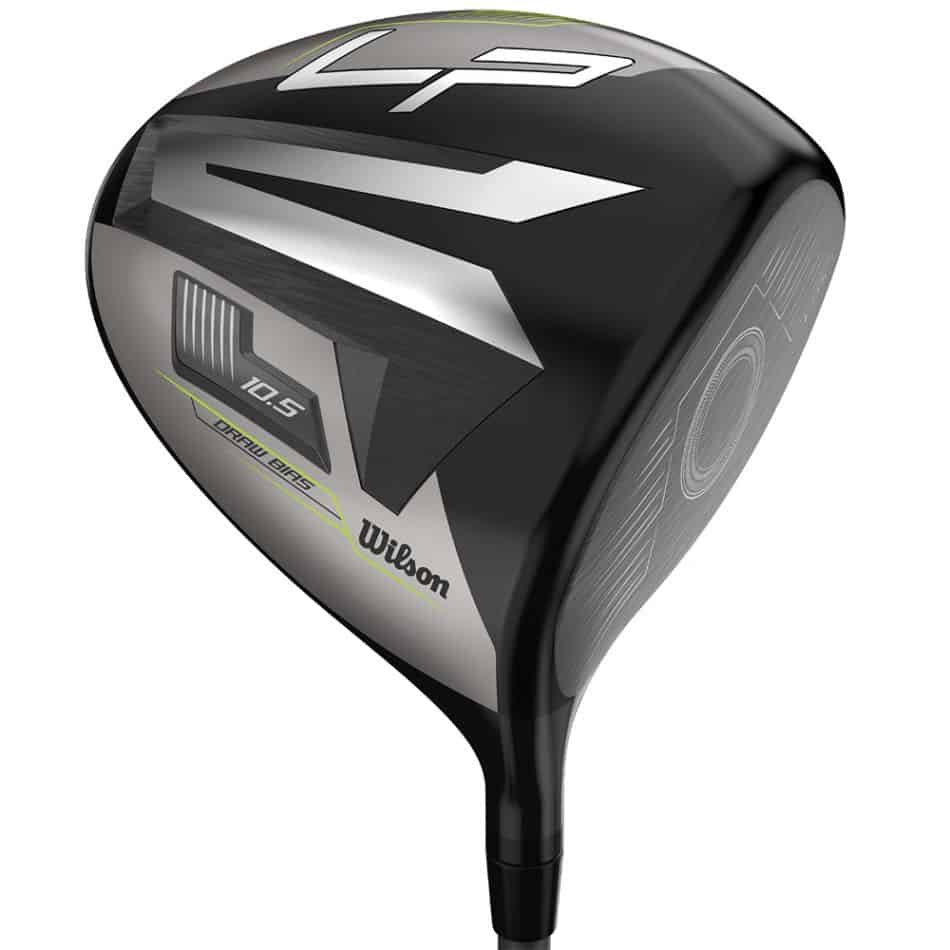 Wilson Staff Launch Pad 2 driver
The Wilson Launch Pad 2 driver is the latest addition to the Wilson line of golf clubs. This driver was developed with three main technologies in mind – a moderate offset in the hosel, a 13-gram heel section, and a face that is designed to launch the ball higher. Its unique design and features allow you to hit the ball further and more consistently than ever before. For those with a low swing speed or a slicer, this driver is the perfect addition.
The Launch Pad is a driver that is aimed at helping players with slice problems. With a moderate hosel offset and a heel weight of 13 grams, the Wilson Staff Launch Pad driver will help you make fewer slices. The shaft is lightweight and stable in stiff flex. It can be purchased for $299 at Wilson Golf. It can be purchased online for $299. This is a great value, and will suit most players.
Whether you are a professional or a weekend golfer, the Wilson Launch Pad 2 driver is full of game-improvement features. It can take you from the tee box to the fairway with just one swing. With its draw bias technology, it straightens the flight of the ball. You can lower your scores and improve your golf game with this driver. Tour-proven PKR face geometry provides better dispersion and higher launch distance.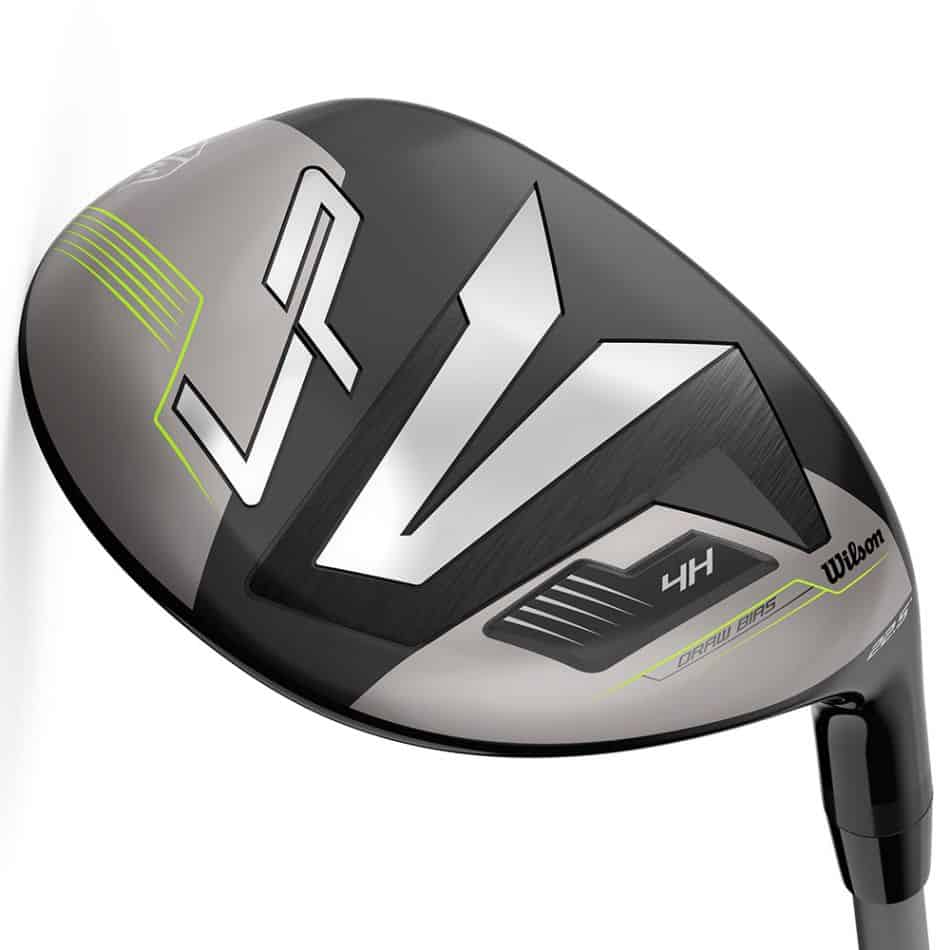 Wilson Staff Launch Pad 2 hybrids
The launch bias built into the Wilson Launch Pad 2 hybrids helps players overcome slice. The low heel-waved center of gravity and moderate offset provide the perfect face angle for launch. These hybrids are also designed with a gapping option for every player. A 2 hybrid, 4 hybrid, and FY club are available. These hybrids are perfect for slow swing players who struggle with slice. These hybrids can be used to improve your game in many ways, including making your drives more consistent.
Designed for mid-to-high handicappers, Wilson Launch Pad 2 hybrids offer a combination of performance and value. The high-strength steel face insert allows for a thinner design that promotes higher ball speeds across the club face. The center of gravity is located near the heel to improve stability while striking the ball. A streamlined body with an ergonomic grip makes it easier to use. The sleek design makes it easy to carry and stores.
The Wilson Launch Pad 2 fairway woods feature an innovative draw-biased design that makes them easy to hit. Designed to help solve slice and increase distance, these hybrids are crafted with the same game-improvement technology found in Wilson's Launch Pad 2 irons. The Carpenter Custom 455 steel face provides excellent feel and increased ball speeds, while also allowing for a thin face thickness and lighter weight.
The Wilson Launch Pad family will undergo a major redesign in 2022. The Launch Pad family is designed to help high handicappers improve their game. With new players flooding the game, brands should offer super game improvement clubs. These clubs could range from lightweight drivers to wide body hybrid irons. It is important for any golf club set to have a set of hybrids to match its irons, so Wilson has taken note. The Launch Pad 2 hybrids should help you improve your game and lower your score.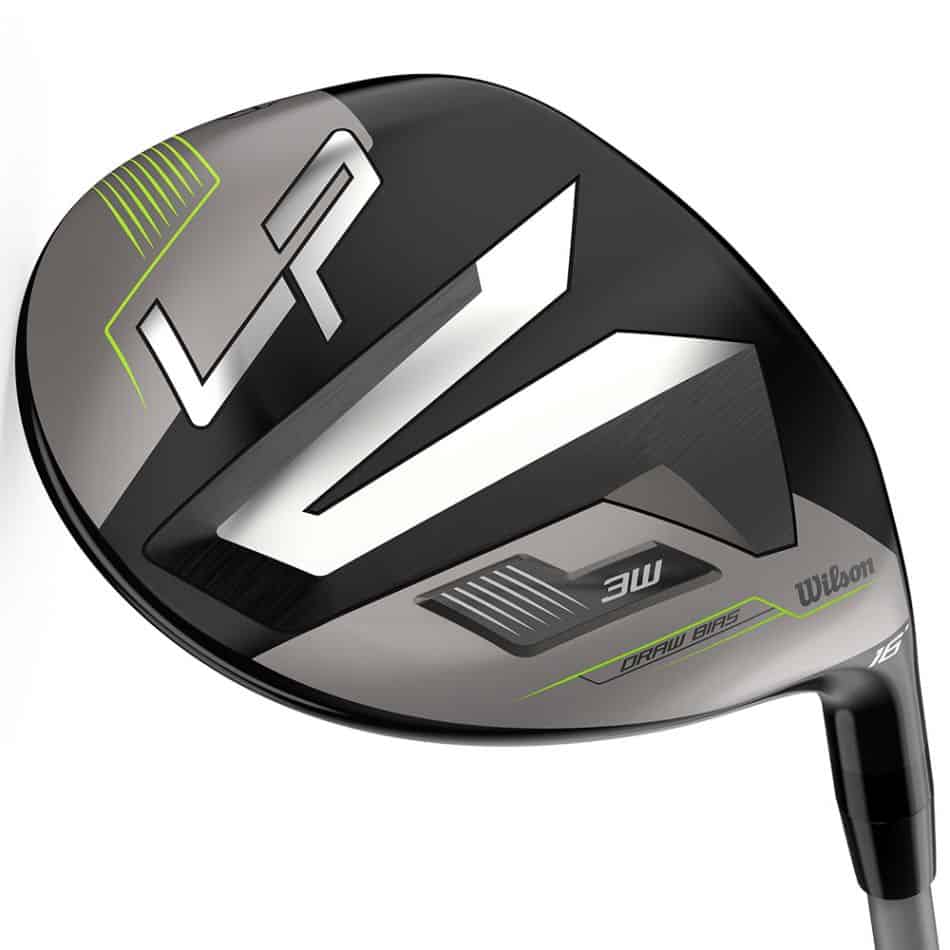 Wilson Staff Launch Pad 2 fairway woods
The Wilson Staff LaunchPad 2 fairway woods and hybrids are designed to combine power and performance. They are lightweight, draw-biased, and come in the same shaft and grip options as the Launch Pad driver. The Launch Pad fairway woods have a 9@ loft for men and a higher loft for women. The Launch Pad hybrids are available for PS175/EUR200 and feature a Carpenter Custom 455 face.
The Wilson LaunchPad family of metalwoods was designed to improve a golfer's launch and distance, allowing them to start quickly. The lightweight components, moderate hosel offset, and forged face and heel weights are designed to increase a golfer's ball speed and distance. These fairway woods also feature Carpenter Steel, which is a highly responsive material with higher ball speeds. Overall, the LaunchPad range is ideal for players with average to low handicaps who are not able to break 100.
The LaunchPad fairway woods are designed to promote a closed face at impact while neutralizing fade bias. The launchpad fairway woods also feature a 455 Carpenter Custom Face, which contributes to improved feel and distance. Whether you're looking for a long or short game, the Launch Pad 2 fairway woods will help you reach your goals. So, what are you waiting for? Get your Wilson Staff Launch Pad 2 fairway woods and get going.
The Launch Pad 2 fairway woods and hybrids have new features that make them draw-biased and easy to hit metalwoods. The Launch Pad 2 fairway woods and hybrids are designed to solve slice and add distance for all golfers. These fairway woods are made with similar game-improvement technology as the Wilson Launch Pad 2 driver. Specifically, the Carpenter Custom 455 steel face delivers great feel and faster ball speeds, enabling players to improve their scores while saving weight and face thickness.
Click Here to view the New Wilson Staff Launch Pad 2 Golf Clubs
Click Here to join The Golf Studio