The latest technology from SkyTrak brought to you by The Golf Studio to cure all the usual swing faults golfers endure without fixing.
Here at The Golf Studio we fix these faults and you become a better player.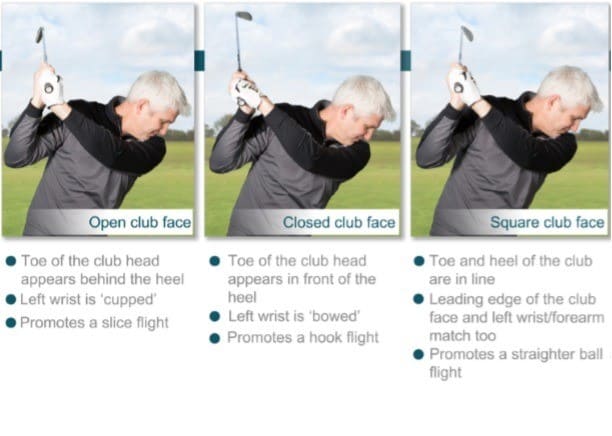 The Ultimate, Indoor Golf Simulator
Imagine having the ability to play golf anytime and in any way, and the insight to take your game to the next level. At The Golf Studio we bring you SkyTrak which is a personal launch monitor that delivers instant and real-time 3D shot analysis and ball-flight data. Plus, enhance your golfing experience with a membership that gives you the ability to practise in your own privacy.
Practice and play like a pro at The Golf Studio
Everything You Want in a Launch Monitor to improve your golf here at The Golf Studio
Play the World's Top Golf Courses
Enhance your golf game using our SkyTrak launch monitor with a realistic, next-gen golf simulation and become immersed in a golf experience like no other. Play virtual replicas of multiple famous courses. Track your swing performance with stunning high-definition graphics. Tee up to something different.
PGA Professional Golf Coaching Using SkyTrak
If you're a PGA Professional looking for ways to improve your game, consider SkyTrak golf technology. More golf courses now have this innovative technology. Plus, the price is right. SkyTrak is now more affordable than ever, and it offers powerful features at an affordable price. Read on for more information. The pros and cons of using SkyTrak for golf simulation. We'll go over how this new technology works and how it can benefit you as a golfer.
PerfectMotion
SkyTrak is a powerful golf coaching tool that tracks all of your swing metrics. With real-time coaching and feedback, you can pinpoint your weak points and strengthen your strong ones. SkyTrak comes with a laser-cut steel case, adjustable leveling legs, and an alignment stick channel for easy placement. In addition to SkyTrak, you can play games designed to help you improve your golf swing.
The revolutionary SkyTrak allows you to practice anytime and anywhere with the same accuracy as a PGA professional. This wireless golf training system allows you to hit any club in your bag and analyze the ball's flight in stunning HD. It's highly addictive and gives you an accurate representation of your shot's shape, trajectory, and distance. This is the only golf simulator that delivers this level of accuracy and reliability.
If you want to play golf on the go, SkyTrak is the best way to improve your game. You can practice on simulated golf courses with your own clubs and balls, and you can improve your game here at The Golf Studio. It will even help you fine tune your irons. It's the best investment you can make in golf. It will make every tee time more fun!
PGA Professional
The use of sky-trak is now commonplace for PGA Professional Golf Coaching. This high-tech gadget has revolutionized the way golfers practice and improve their game. With the aid of SkyTrak, players can simulate their swing with simulated golf balls. Students can practice at home and compete against themselves in long-drive and target challenges. These lessons can also help them learn about golf swing mechanics and improve their performance on the course.
A PGA Professional can give you all the tips you need to improve your golf swing, from fundamentals to advanced shot shaping and technique. You can also enjoy a full day of entertainment with PGA Golf Coaching. These bespoke packages allow you to customize your learning experience and enjoy a high-quality lesson with a PGA Professional. The benefits are endless. You can have your own schedule and choose the time and place of your lesson.
With SkyTrak, you can easily track all your swing data. You can choose between a performance simulation or a creative golf 3D simulator. The performance simulation has more than 80 golf courses to choose from, while creative golf 3D has 19 entertainment practice options. If you are interested in improving your game, the photometric Sky Trak golf launch monitor can help. This golf training aid uses high-speed cameras to follow the ball from launch to impact and give you more accurate feedback.
SkyTrak
Using a professional-grade golf launch monitor, SkyTrak is a game-improving training aid that offers an entirely new level of game-improving practice. The device creates its own Wi-Fi hotspot, and projects ball flight over a 3D practice range or virtual golf course. With an array of interactive game-improvement mini-games and data screens, SkyTrak makes it easier than ever to improve your game.
SkyTrak's advanced features include a skills challenge feature that shows the shot direction. The software also allows users to create up to 10 different targets, and the number of shots they have to complete each target is completely customizable. It also has features to allow users to create game challenges, play games, and practice skills on simulated courses. Another useful feature is the ability to play famous golf holes on the simulator. By practicing on real courses, SkyTrak allows golfers to see how different shots affect the course and improve their overall performance.
SkyTrak Launch Monitor
When it comes to golf coaching, a skytrack launch monitor is an excellent tool to use. Designed for PGA professional golfers, it provides detailed information on the distance and spin of a golf ball. Its dual capabilities make it ideal for a number of different settings. As with any piece of equipment, it should be purchased according to its intended purpose and price. However, it is worth noting that there are many other options available. Several of them also double as simulators.
Why PGA professionals choose Sky Trak
This product was recently recognized as the best golf launch monitor by Golf Digest, and its features make it an excellent choice for any PGA professional's golf coaching. The SkyTrak is easy to use, portable, and integrates with the best golf simulation software available. The only downside is that you may have to wait a few seconds to see your ball's flight. But if you are an avid golfer and don't need to be a pro to purchase a skytrack, this device will prove to be a great option.
The SkyTrak launch monitor uses high-speed photography to measure the ball's flight. With the data from the high-speed photos, you can determine the ball's distance, launch angle, and spin. The SkyTrak also lets you practice your swing by hitting a mat or hitting a net. The SkyTrak also gives you access to virtual golf courses that are HD-resolution. This will provide you with the best possible simulation of your shots.
A good golf launch monitor should be able to record the distance of the ball and its spin and backspin. It should also allow the user to analyze the distance traveled by the ball, as the SkyTrak can display the data instantly. Unlike other golf simulators, the SkyTrak can even generate its own Wi-Fi hotspot to show your data and project it onto a virtual golf course. In addition to being an excellent golf simulator, SkyTrak also comes with numerous games and challenges to keep the practice sessions entertaining and fun.
Click here to view all the latest Golf Products at Aslan Golf