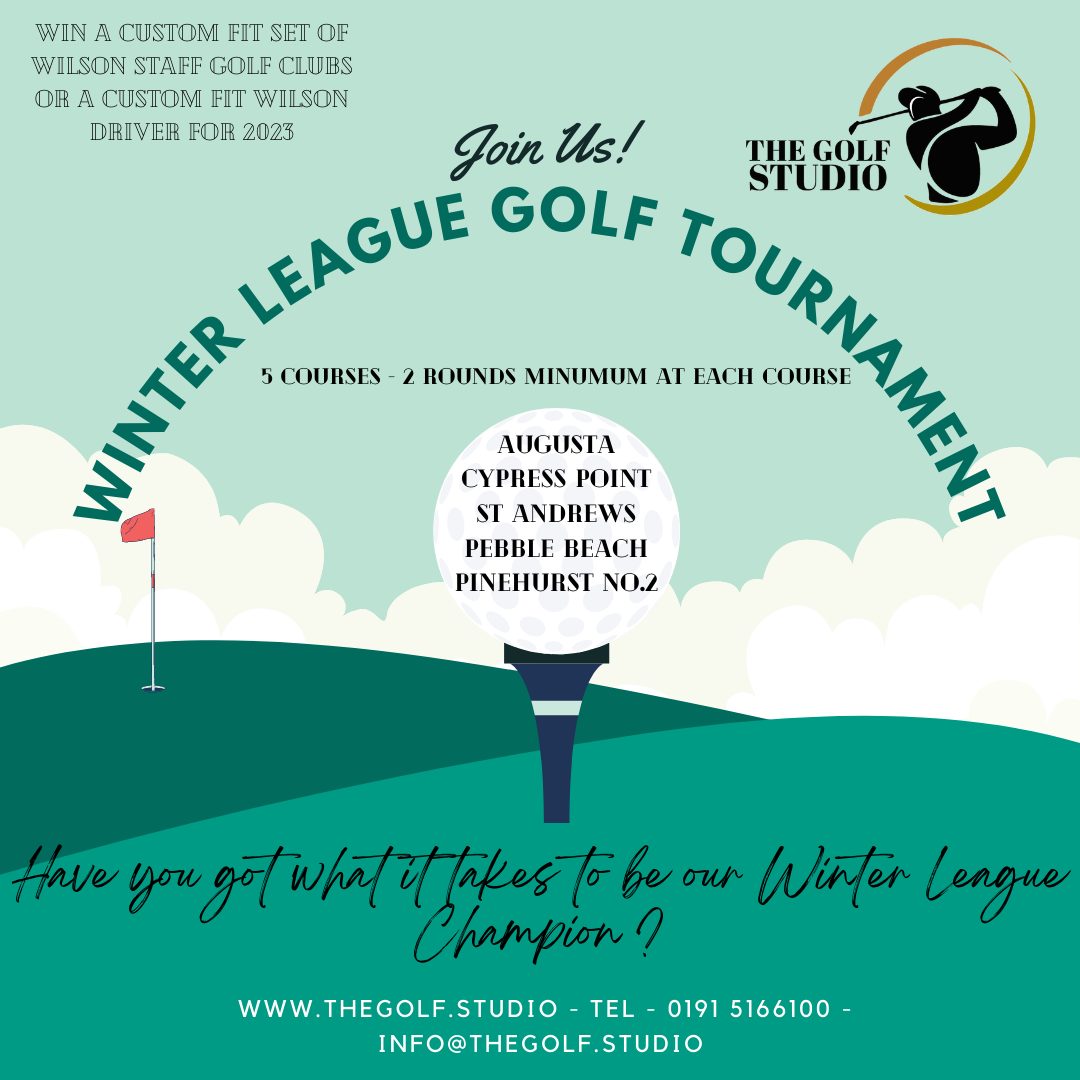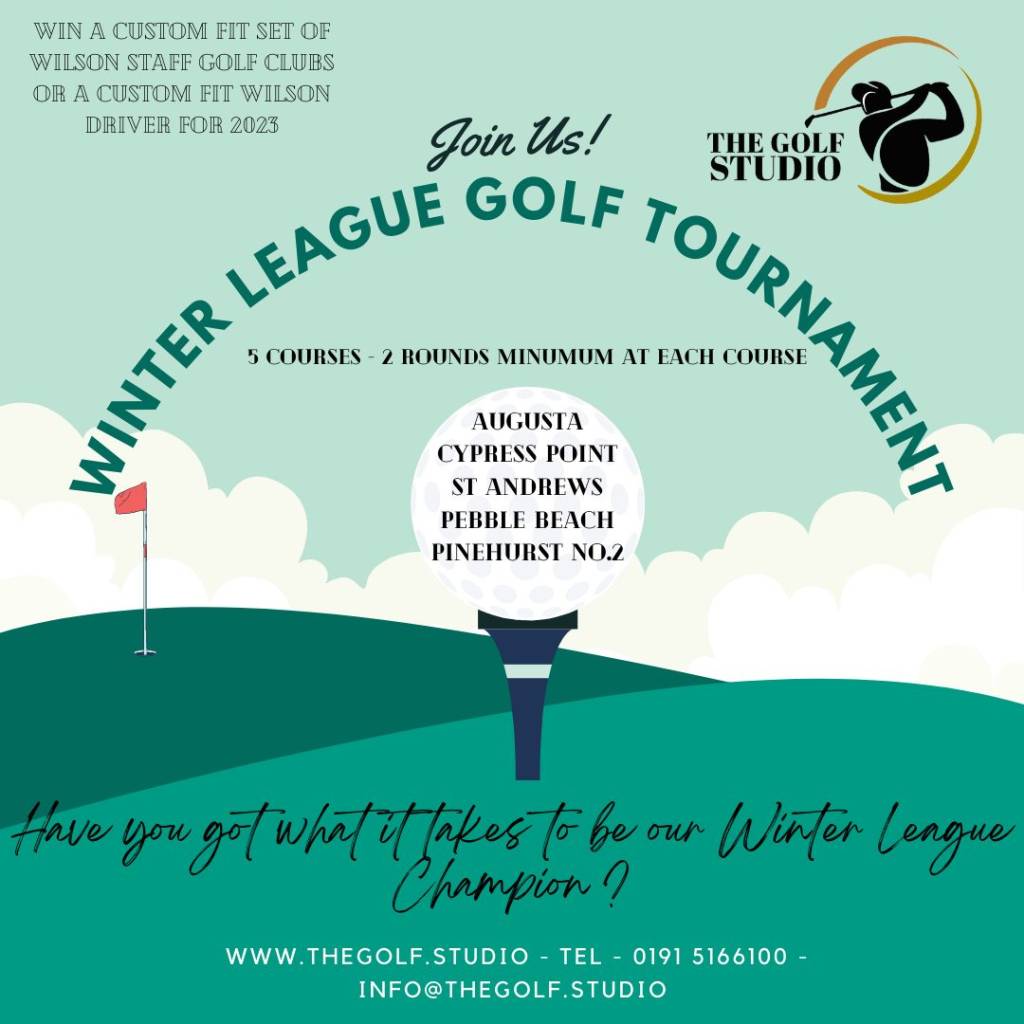 The Golf Studio's Winter League is now on and available to start playing over the winter and into Spring 2023.
Play some of the best courses in the world and enjoy competing against other golfers in your area.
To play you must first become a member of The Golf Studio. Joining enables you to play in the winter and you can join for as little as £5 a month.
The Winter League courses are :-
St. Andrews – Golf has been played at St Andrews Links for 600 years. In 1552 Archbishop Hamilton's Charter recognised the right of the people of St Andrews to play golf at the Links. It has the oldest course in the world, the Old Course.
Pinehurst No.2 – It has served as the site of more single golf championships than any course in America and hosted back-to-back U.S. Open and U.S. Women's Open Championships for the first time in 2014. As the first U.S. Open Anchor Site, the championship will return to Pinehurst in 2024, 2029, 2035, 2041 and 2047.
Cypress Point – Amongst the world of golf, few courses are as revered as Cypress Point. Cypress Point Golf Course was created by the well renown designer Alister Mackenzie and opened in 1928. Extraordinary and timeless, Alister Mackenzie masterpiece is consistently rated as one of the top 3 golf courses ever created.
Pebble Beach – Get goosebumps while standing on the first tee at Pebble Beach Golf Links — the No. 1 public course in the US. Jack Nicklaus famously said if he had just one round left to play in his lifetime it would be Pebble Beach.
Augusta – Each hole at aptly named at Augusta. Every hole a memorable one breading Masters Champions for years. The pinnacle of golf and a worthy test of golf to crown our Winter League Champion.
You must register at least 2 round at each course to compete in the winter league. You can of course play more rounds if you wish.
The Golf Studio plays Wilson Staff
The overall winner will win a Custom Fit set of 2023 Wilson Staff Golf Irons or a 2023 Custom Fit Wilson Staff Driver.
There are monthly prizes also.
If you are interested in becoming part of the Golf Studio Winter League community then please tel -0191 5166100 and leave a message or contact us via email at info@thegolf.studio
Why not play a little golf in the warmth during the winter months?
To enter the Winter League it costs £100 and can be paid at £20 per month if required. That's a round of golf for only £10 at one of the world's top golf courses.
The league will be updated on a monthly basis. Good Luck to everyone who enters.
Click Here to Join The Golf Studio and start getting the benefits of being a member